Engineering Your Imagination
"We understand, we transform, and we manufacture."
At RP Lasertech, we believe a great product is a result of in-depth understanding of the customer's requirement, transforming imaginations into practical realities, and manufacturing products which set the benchmark of innovative engineering. We are more than just service providers; we are a sheet metal fabrication company that engineers customer's imagination and transforms their ideas into reality.
Fuelled by our passion for excellence, innovation and creating value; we are engaged in our pursuit of achieving our corporate mission. We have defined everything from our principles to our value. Our approach towards the process to guide us in our journey towards becoming the one-stop solution for all sheet metal fabrication needs across the globe.
Driven by a focused vision, determination, and a never-ending commitment to delivering perfection; we at RP Lasertech, are geared to offer solutions that meet expectations, for customers across various industries. With top-of-the-line technology and a dedicated team, we manufacture products that are functionally superior and visually compelling. Our line of metal products includes simple to intricate metal items such as electrical panel, telecom rack, cable tray, diesel genset canopy, retail display rack, office steel furniture and other sheet metal fabricated products.
We are an integrated sheet metal company, conveniently placed in Manesar. We believe in making every interaction with our customers as convenient and hassle-free as possible; providing complete metal fabrication solutions ranging from idea creation to design, cutting, bending, assembly and installation. With a team of experienced designers and engineers; we help customers realize their needs and transform their vision of an ideal product into a reality. RP Lasertech is
one of the leading metal
manufacturing company
in India.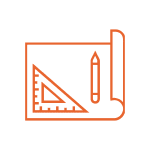 Product Design and Design Development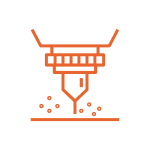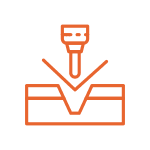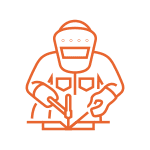 Known for our impeccable workmanship, high-end product engineering, requirement, and cost-effective cutting and bending services; we are defined by our commitment to create value for our customers. We are one of the fastest and most reliable sheet metal fabrication service providers in India; making us one of the highly preferred companies by the customers.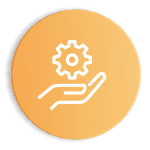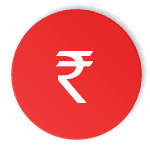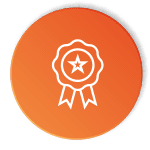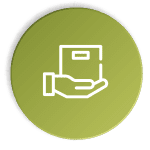 KAFF Appliances (India) Pvt Ltd
Kaysons Electrical Pvt. Ltd.



RP Lasertech is our preferred vendor for laser cutting and bending services every time we are awarded a tender by the Railways. The company has always delivered precise quality products that always surpass our expectations.
---
Ranjit Kumar
Dy. Manager - Engg & Dev
Mark Exhaust Systems LTD.
Even though our business relations with RP Lasertech has recently started, the quality they offer with their services is very promising. As a vendor, they have kept their promise of delivering precision & quality, enabling us to fulfil our promises, to our customers and maintain their trust in us. We would like to continue our relationship with RP Lasertech for the longest term and expect them to deliver the same quality consistently.
---
Mr. Preet Singh Chauhan
Owner
Preet Machines Limited
Precision plays a very important role in our line of work and RP Lasertech, as a working partner, has delivered high-quality services that precisely match our requirements, at the best price possible. The company is very precise with its work and their products have always exceeded our expectations in terms of quality and longevity.
---
Girish Sharma
Assistant Food & Beverage Manager
Shangri-La's Eros, New Delhi
With pleasure I am writing about Rohan's venture, RP Lasertech. They have been associated with us for the past few years and have collaborated with us across multiple design projects. Their high quality precision work is important for us as it's a part of the overall design theme we are working on. In particular, I would take this opportunity to thank RP Lasertech team for delivery before time for our tight schedule project at Aerocity, Delhi. Wishing them all the best.
---
Kartik Nanda
Proprietor
Zelfus